Find & Compare the best Shopify apps
Easiest and most effective way to find the perfect Shopify App for your store.
Compare Your Shopify Apps Side by Side
Save time & setup time by comparing Shopify apps side by side. Easily select the best Shopify app for your store.
---
Select your app category and start comparing Shopify apps:
Reviews score, Free trial availability, Starting Price, Features & more!
View App Directory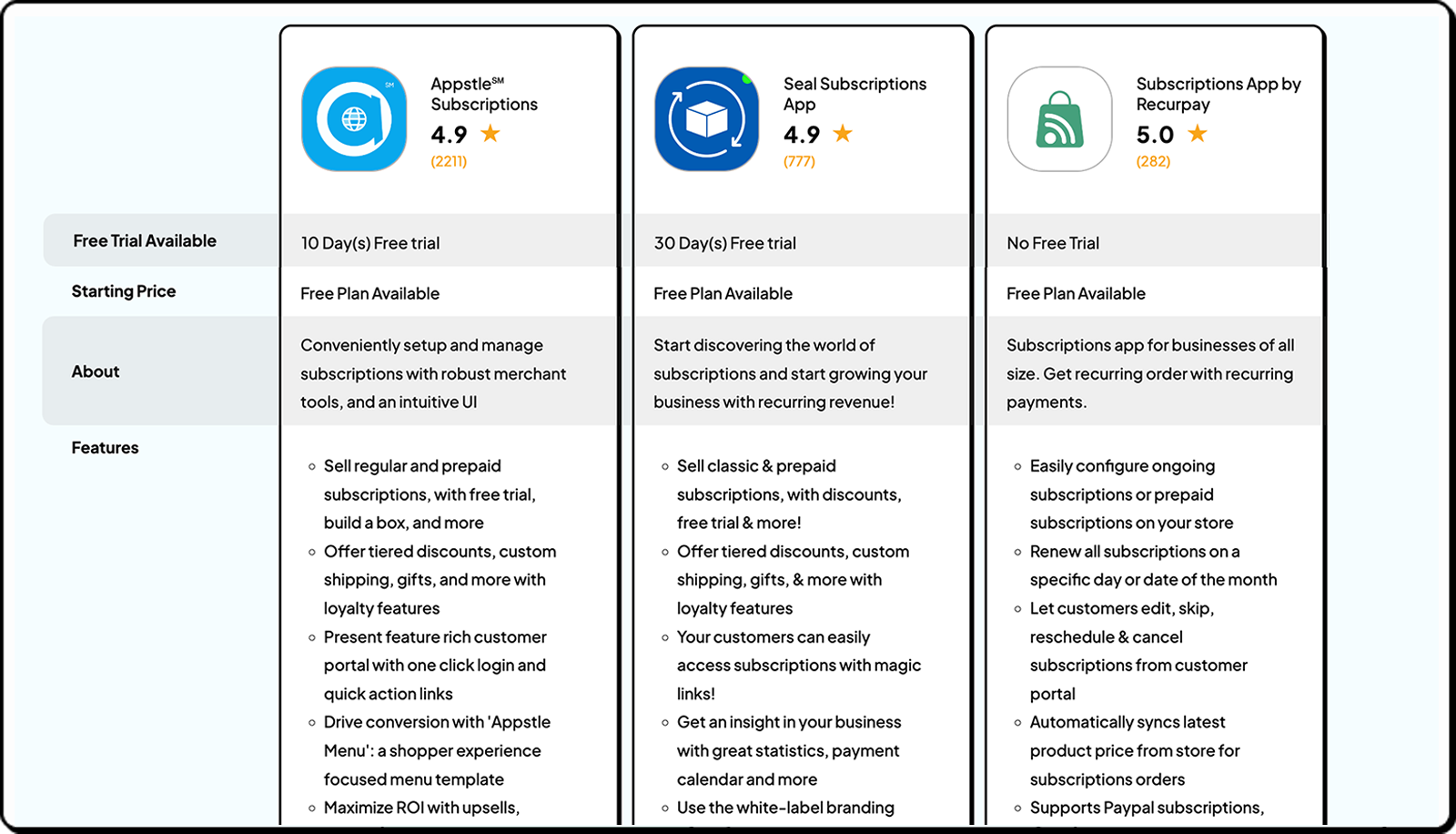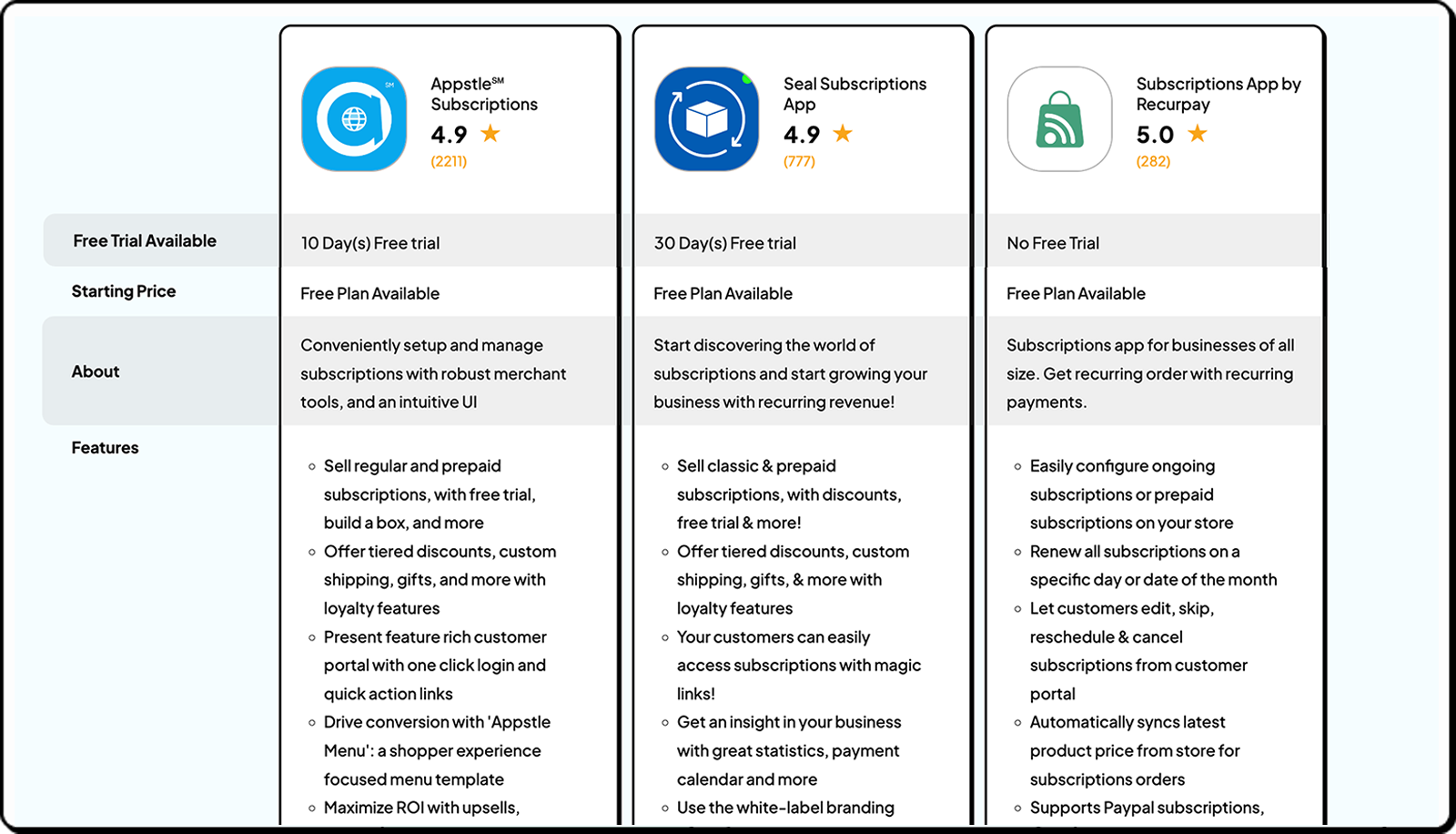 "The easy way to find the perfect Shopify App"
Are you looking for a specific Shopify app category?
Search and filter tested Shopify apps
Featured Apps
Back in Stock
Bundle
Filter
Email Marketing
Cookie Management
Countdown
Dropshipping
Live Chat
Page Builder
Order Print
View all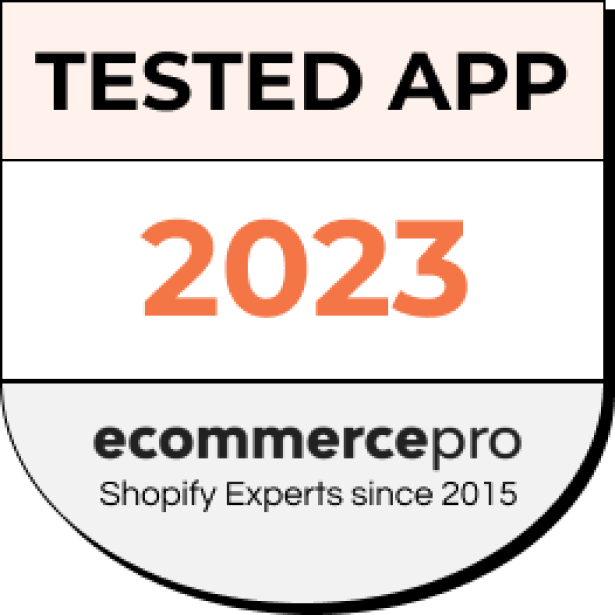 Tested by a Top Rated Shopify Experts Agency
---
Apps with Badge (TESTED) are verified and tested by our team.
FAQs
What is Shopify app comparison tool?
The Shopify app comparison tool on our website is a tool that can be used by any Shopify merchant, expert and store owner to compare different Shopify apps easily.
Why this Shopify app comparison tool?
It's a FREE tool that will make things much easier for you. Compare Shopify apps easily side by side and within just few minutes.
Is this feature for FREE?
Yes, this App Comparison feature is FREE for all users.
How do I compare Shopify Apps?
1. You start by selecting the app category or simply use the search function.
2. You select your top Shopify apps you'd like to compare by clicking on the Compare button.
3. Once you've selected up to 4 Shopify apps, click on Compare Application and start comparing easily.
What's the TESTED badge?
Any app that has the TESTED badge have been verified and tested by our internal team. The process goes from usability, app support, installation, documentation and features. Learn more.
Are the app reviews trustworthy?
All reviews come from the official source of each app on Shopify.
Need assistance? Get Expert Advice Now.
Contact us to help recommend the right app for your online store.
REACH US